Latvia Travel Vaccines and Advice

A pearl of the Baltic countries, Latvia provides strong competition among its two neighbours. Its rich architectural heritage and natural diversity, it proves a first choice destination for a trip to the eastern shore of the Baltic Sea. Latvia has plenty of cities, each with their own unique identity. Riga, the capital, is a lively urban center both during the day and night. It is also a medieval town with an Art Nouveau-style city center which has impressively earned the UNESCO World Heritage status. The seaside resorts of Jurmala, the castles of Sigulda or the quaint architecture of Kuldiga also make for some good attractions.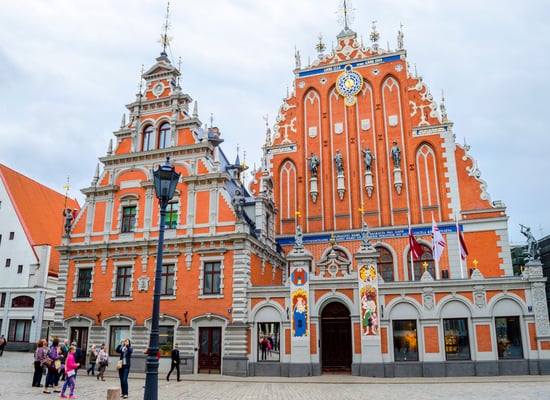 Recommended travel vaccinations for Latvia
Recommended Medication for Travelling to Latvia
| Medication | Additional Information |
| --- | --- |
| Azithromycin or Suprax | Antibiotic in case of traveler's diarrhea |
Current Weather in Latvia
Medical Care in Latvia
Latvia has seen a real improvement in medical care in recent years. Health care is generally good if slightly limited, yet there is a shortage of medicines and sanitary equipment. Private clinics offer health care in line with European and American standards. These include the Centre for Diplomatic Medicine in Riga and Paula Stradina Kliniska Universitates SLIMNICA. In order to avoid paying immediately in cash for medical expenses, do not forget to bring your European Health Insurance Card.
Pharmaceuticals are reliable in the country, due to well-monitored sales and imports. Drugs are either manufactured in Latvia or imported from former member states of the Soviet Union and other Eastern European countries. American drugs are also easily accessible in Latvia.
In order to call for an ambulance, dial 112.
Is Latvia Safe for Travel?
| Safety and Security | Descriptive |
| --- | --- |
| Crime | Risk present |
| Terrorism | Risk present |
| Road safety | Poor driving conditions |
| Public transportation | Bus and trains reliable; Only use official taxis |
| Fraud | Always keep an eye on your credit card during transactions |
| Spiked food and drinks | Never leave your drinks or food unattended |
| Health | Measles warning |
| Risk level | Normal security precautions |
Please click 
here
 for more information.
Do I Need a Visa to Visit Latvia?
Prior to travel, make sure you check with your transportation company about any passport requirements. This is important as in some cases their regulations on passport validity may be more strict than those of the destination country.
Only a passport is required to enter Latvia for trips under 90 days. Your passport must be valid for at least three months beyond the date of departure.
Please note that Latvia is a part of the Schengen area, which allows crossing its countries borders' freely. However, all the countries within the Schengen Area are restrained to a cumulative stay of a maximum of 90 days per period of 180 days. Longer trips will require a visa.
Please click here for more information.
Embassy of Canada to Latvia information
When travelling to another country, it is important to know where the Canadian embassy is located in the event of:
A legal problem
A lost passport
The need to report a crime
It is advisable to make a copy of your original passport in case you lose it.
Canadian Embassy to Latvia (RIGA)
Street Address:
20/22 Baznicas Street, 6th Floor, Riga LV-1010, Latvia
Tel.: 371 6781-3945
Fax: 371 6781-3960
Email: [email protected]
Canadian Embassy to Sweden (STOCKHOLM)
Street Address:
23 Klarabergsgatan,
Stockholm, Sweden
Tel.: 46 (0) 8 453-3000
Fax: 46 (0) 8 453-3016
Email: [email protected]
Please note that this is the website for the Canadian Embassy in Sweden.