Malta Travel Vaccines and Advice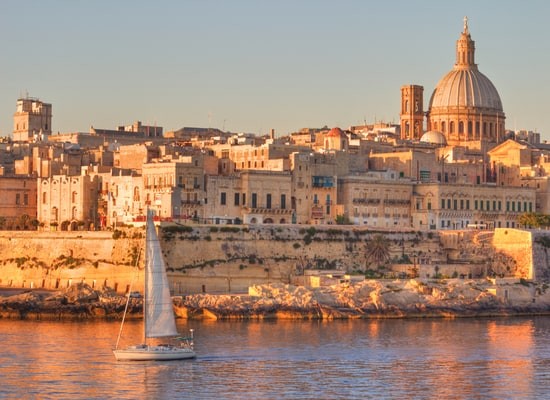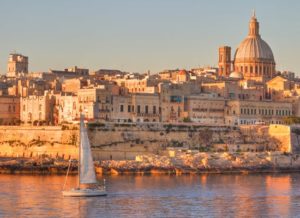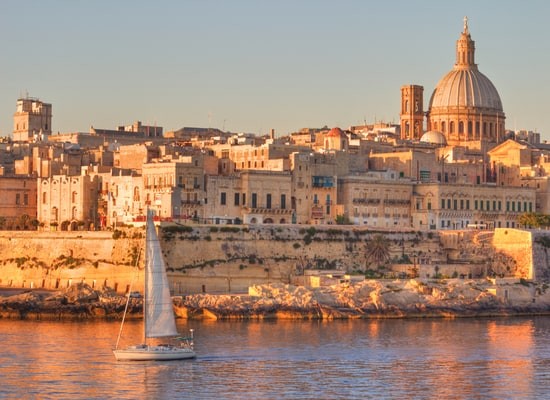 Resisting Malta's charm is difficult! Perfectly located in the heart of the Mediterranean, this archipelago is adorned with beautiful little islands that form the pearl necklace of the Mediterranean. Adventure can be found at every corner, whether at beautiful sandy beaches with small coves perfect for diving or hiking on the islands of Malta and Gozo. This destination will delight you with its cultural cities of Valletta and Mdina, with plenty of well-preserved art and chivalrous monuments. If you bear off on the small roads, you may encounter a megalithic temple in the Mediterranean world.
Recommended travel vaccinations for Malta
Recommended Medication for Travelling to Malta
| Medication | Additional Information |
| --- | --- |
| Azithromycin or Suprax | Antibiotic in case of traveler's diarrhea |
Medical Care in Malta
Whilst the public hospitals in Malta offer good quality services, private health facilities are preferable with a better quality of treatment and medical personnel.
Pharmacies are plentiful in Malta, and therefore it is easy to access necessary medicines. It is recommended to take your prescriptions with you. Also, it is advised to update vaccinations before visiting Malta, especially if travelling with children.
Ambulance services can be summoned by calling 112.
Is Malta Safe for Travel?
| Safety and Security | Descriptive |
| --- | --- |
| Crime | Risk present |
| Terrorism | Risk present |
| Road safety | Opposite driving side than in Canada |
| Public transportation | Taxis are safe |
| Hunting season | Risk present if travelling to remote areas |
| Water activities | Caution, some locations have strong current |
| Risk level | Normal security precautions |
Please click here for more information.
Do I Need a Visa to Visit Malta?
Prior to travel, make sure you check with your transportation company about any passport requirements. This is important as in some cases their regulations on passport validity may be more strict than those of the destination country.
Only a passport is required to enter Malta for trips under 90 days. Your passport must be valid for at least three months beyond the date of departure.
Please note that Malta is a part of the Schengen area, which allows crossing its countries borders' freely. However, all the countries within the Schengen Area are restrained to a cumulative stay of a maximum of 90 days per period of 180 days. Longer trips will require a visa.
Please click here for more information.
Embassy of Canada to Malta information
When travelling to another country, it is important to know where the Canadian embassy is located in the event of:
A legal problem
A lost passport
The need to report a crime
It is advisable to make a copy of your original passport in case you lose it.
Canadian Consulate to Malta (VALLETTA)
Street Address:
Demajo House, 103 Archbishop Street (Triq L-Arcisqof),
Valletta VLT 09, Malta
Tel.: 356 2552-3233
Fax: 356 2552-3232
Email: canhcon@demajo.com
Canadian Consulate to Italy (ROME)
Street Address:
Via Zara 30,
Rome 00198, Italy
Tel.: +39 06-85444-1
Fax: +39 06-440304-8
Email: consul.rome@international.gc.ca
Please note that this is the website for the Canadian Embassy in Italy.