The Marshall Islands Travel Vaccines and Advice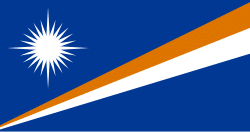 Spending a vacation in the Marshall Islands is the perfect opportunity to meet up with family or friends or simply to enjoy a vibrant atmosphere and breathtaking landscapes. Nestled east of the Caroline Islands, this archipelago is made up of volcanic islands and coral atolls each as charming as the other. This destination is particularly fascinating for divers thanks to its rich marine diversity and its underwater wrecks. The two pearls of Marshall are the Ratak nicknamed the Islands of the Dawn or the Rising Sun and the Ralik called the Islands of the Setting Sun. These are full of many sites of interest. Other coral islands like Jaluit, Kwajalein, Eniwetok and Bikini offer their own slices of paradise and many land and water activities.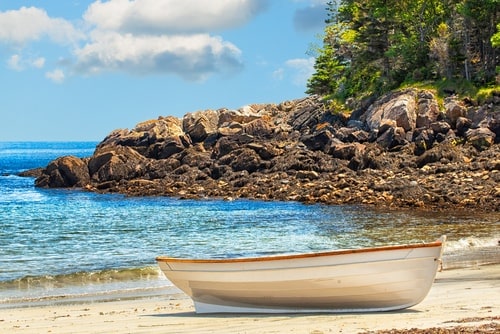 Recommended travel vaccinations for Marshall Islands
Recommended Medication for Travelling to the Marshall Islands
| Medication | Additional Information |
| --- | --- |
| Azithromycin or Suprax | Antibiotic in case of traveler's diarrhea |
Current Weather in the Marshall Islands
Medical Care in the Marshall Islands
If you seek medical assistance during a trip to the Marshall Islands, it is recommended to travel to Majuro or Ebeye. Majuro Hospital provides necessary basic care, but specialized care proves limited. For more specialized services, call the Majuro Clinic at +692 625-6455. In other islands, you will only have access to medical clinics and not hospitals. Although medical evacuation is necessary in the event of a serious illness, transportation can prove expensive.
If you are visiting the Marshall Islands, you should bring medication for jet lag, travel sickness and more.
In case of emergency, International SOS can be reached at 911. There are no centralized emergency numbers on the Marshall Islands.
Is Marshall Islands Safe for Travel?
| Safety and Security | Descriptive |
| --- | --- |
| Crime | Low risk |
| Road safety | Caution, roads may flood after heavy rains |
| Health | Chikungunya warning |
| Risk level | Normal security precautions |
Please click 
here
 for more information.
Do I Need a Visa to Visit Marshall Islands?
Prior to travel, make sure you check with your transportation company about any passport requirements. This is important as in some cases their regulations on passport validity may be more strict than those of the destination country.
Both, a visa and a passport are required to enter the Marshall Islands. Your passport must be valid for at least six months beyond the date of departure.
Proof of vaccination against Cholera might be required if you are coming from an infected area.
Please click here for more information.
Embassy of Canada to Marshall Islands information
When travelling to another country, it is important to know where the Canadian embassy is located in the event of:
A legal problem
A lost passport
The need to report a crime
It is advisable to make a copy of your original passport in case you lose it.
Canadian Embassy to Australia
Street Address:
H & E Building, 2nd Floor,
Kolonia, Pohnpei, Micronesia
Tel.: 691 320 5448
Fax: 691 320 5449
Email: [email protected]
There is no Canadian government office in the Marshall Islands. Nonetheless, the Embassy of Australia in Micronesia can offer support to Canadians.