Netherlands Travel Vaccines and Advice
Nestled between southern Belgium and Germany, the Netherlands will prove an unexpected surprise. Making your way through the country, you will notice cities adorned with bicycles, tulips and canals, traditional mills, and wonderful coffee shops. Upon a visit to Amsterdam, it is almost impossible to miss museums, art galleries and historical squares. The best way to travel through the bustling city centers is by bicycle. The Netherlands is also world famous for its cheese, best experienced at the cheese market in Alkmaar. Nature and garden lovers will be delighted to discover the Keukenhof flower park. If you are itching to venture outside of the Netherlands, make a stop at the North Sea islands.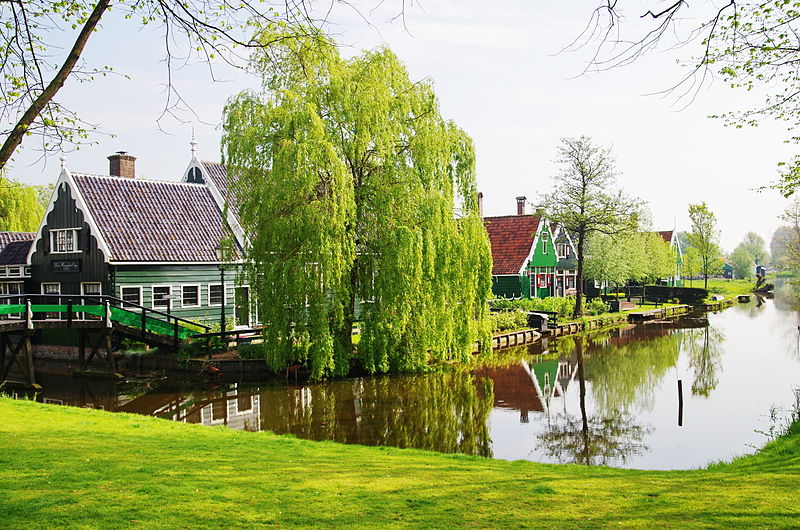 Recommended travel vaccinations for the Netherlands
Recommended Medication for Travelling to the Netherlands
| Medication | Additional Information |
| --- | --- |
| Azithromycin or Suprax | Antibiotic in case of traveler's diarrhea |
Current Weather in the Netherlands
Medical Care in the Netherlands
The national health care system in the Netherlands proves extremely satisfactory, particularly in Curaçao and Sint Maarten. Public and private hospitals are classified into three distinct groups. 
These two cities also offer plenty of well-stocked pharmacies with drugs originating from Europe and the United States.
In case of medical emergency, dial 112 or 917 for Curaçao Ambulance services. To access an ambulance in Bonaire, dial 911 and dial 912 in Sint-Maarten.
Is Netherlands Safe for Travel?
| Safety and Security | Descriptive |
| --- | --- |
| Crime | Risk present; Caution required on trains and in Amsterdam |
| Terrorism | Risk present |
| Demonstrations | Risk of violence; Avoid large gatherings |
| Road safety | Excellent road conditions |
| Spiked food and drinks | Never leave your food unattended |
| Health | Measles warning |
| Risk level | Normal security precautions |
Please click 
here
 for more information.
Do I Need a Visa to Visit Netherlands?
Prior to travel, make sure you check with your transportation company about any passport requirements. This is important as in some cases their regulations on passport validity may be more strict than those of the destination country.
Only a passport is required to enter the Netherlands for trips under 90 days. The passport must be valid for at least 3 months beyond the date of departure.
An onward ticket or a proof of sufficient fund may also be required.
Please note that the Netherlands is a part of the Schengen area, which allows crossing its countries borders' freely. However, all the countries within the Schengen Area are restrained to a cumulative stay of a maximum of 90 days per period of 180 days. Longer trips will require a visa.
Please click here for more information.
Embassy of Canada to Netherlands information
When travelling to another country, it is important to know where the Canadian embassy is located in the event of:
A legal problem
A lost passport
The need to report a crime
It is advisable to make a copy of your original passport in case you lose it.
Canadian Embassy to Netherlands
Street Address:
Sophialaan 7, 2514 JP The Hague,
The Netherlands
Tel.: 31 (0) 70 311-1600
Fax: 31 (0) 70 311-1620
Email: [email protected]