Poland Travel Vaccines and Advice
Poland, whilst a relatively unvisited country in Eastern Europe, is rich in history, culture, nature and gastronomy. The country is home to many nature reserves such as the Bialoweiza forest, perfect for hiking and enjoying natural scenes. Its shores cradled by the Baltic Sea offer the chance to sunbathe or to participate in water activities. Poland also offers many ancient stone monuments. Visitors will marvel at the medieval wood church of little Poland dating back to the 15th century, the salt mines of Wieliczka, and Malbork Castle.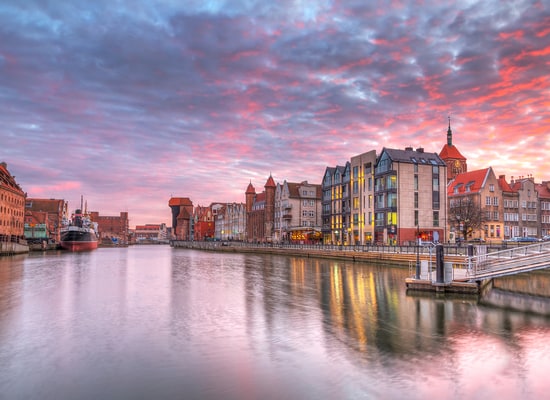 Recommended travel vaccinations for Poland
Recommended Medication for Travelling to Poland
| Medication | Additional Information |
| --- | --- |
| Ciprofloxacin, Azithromycin or Suprax | Antibiotic in case of traveler's diarrhea |
Current Weather in Poland
Medical Care in Poland
Although routine medical care in Poland is adequate, patients required specialized treatment for serious diseases should be medically evacuated. Furthermore, although medical personnel in Poland are competent, the problem lies in the medical facilities. In contrast, private clinics such as Warsaw Lux Med, the LIM Medical Center or the Damian Medical Center provide good medical care.
Pharmacies supply drugs originating from West Europe and North America which meet EU standards.
Ambulance service is accessed by calling 112 in Poland, yet be aware that response time is much longer in rural areas. Private ambulances are also available, and you can use LuxMed (0 801 80 08 08).
Is Poland Safe for Travel?
| Safety and Security | Descriptive |
| --- | --- |
| Crime | Low risk |
| Demonstrations | Occur frequently; Risk of violence |
| Road safety | Hazardous driving; Caution required on secondary roads |
| Public transportation | Only use official taxis |
| Spiked food and drinks | Never leave anything unattended |
| Fraud | Beware of credit card scams |
| Health | Measles warning |
| Risk level | Normal security precautions |
Please click 
here
 for more information.
Do I Need a Visa to Visit Poland?
Prior to travel, make sure you check with your transportation company about any passport requirements. This is important as in some cases their regulations on passport validity may be more strict than those of the destination country.
Only a passport is required to enter Poland for trips under 90 days. The passport must be valid for at least three months beyond the date of departure.
Please note that Poland is a part of the Schengen area, which allows crossing its countries borders' freely. However, all the countries within the Schengen Area are restrained to a cumulative stay of a maximum of 90 days per period of 180 days. Longer trips will require a visa.
Please click here for more information.
Embassy of Canada to Poland information
When travelling to another country, it is important to know where the Canadian embassy is located in the event of:
A legal problem
A lost passport
The need to report a crime
It is advisable to make a copy of your original passport in case you lose it.
Canadian Embassy to Poland
Street Address:
ul. Jana Matejki 1/5, 00-481,
Warsaw, Poland
Tel.: 48 (22) 584-3100
Fax: 48 (22) 584-3101 or 48 (22) 584-3192
Email: [email protected]