Portugal Travel Vaccines and Travel Advisories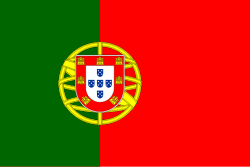 Who wouldn't dream to see Portuguese landscapes? If that's your case, plan a trip and set sail for Portugal. Make sure a trip to Lisbon is on your schedule. Take time to see the Jerónimos Monastery and the Belém Tower. If you want to get to know the locals and have a taste of the gastronomy, go to the bars and restaurants in the lively districts like that of Barrio Alto. If you're you here to rest, the great beaches of Galicia await you with its fine golden sand and azure blue waters. On the other hand, you can also walk and relax on the rocky beaches and high cliffs. If you still have time left, take a boat and tour the archipelagos of Madeira and the Azores.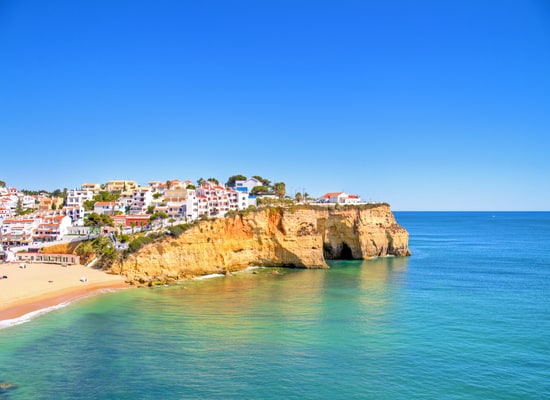 Recommended travel vaccinations for Portugal
Recommended Medication for Travelling to Portugal
Current Weather in Portugal
Medical Care in Portugal
Health care is particularly good in large cities in Portugal. However, outside of urban areas, the medical facilities do not meet international standards. It is important to assure that you are equipped with your European Health Insurance Cards (EHIC) in order to cover health expenses such as hospitalization, pharmaceuticals and medical care.
Portuguese pharmacies are well-stocked and offer quality pharmaceutical products. However, if you plan on visiting rural regions, you should take a medical kit as it is more challenging to access medications.
The health system in Portugal offers rapid and efficient medical emergency services, which can be reached at 112.
Is Portugal Safe for Travel?
| Safety and Security | Descriptive |
| --- | --- |
| Crime | Risk present |
| On the road | Theft from cars occurs; Use secure parking facilities;Remove or place items in the trunk of your vehicle before arriving and parking at your destination |
| Spiked food and drinks | Never leave anything unattended |
| Terrorism | Risk present |
| Road safety | Risk present on the road; Caution required when walking around in the cities |
| Public transportation | Generally safe |
| Demonstrations and labour disruptions | Risk of violence |
| Beaches and water activities | Always obey warning flags at beaches, lakes and rivers;Click the link below for precautions |
| Health | Measles in Europe |
| Risk level | Normal security precautions |
Please click 
here
 for more information.
Do I Need a Visa to Visit Portugal?
Prior to travel, make sure you check with your transportation company about any passport requirements. This is important as in some cases their regulations on passport validity may be more strict than those of the destination country.
Only a passport is required to enter Portugal for trips under 90 days. The passport must be valid for at least three months beyond the date of departure.
Please note that Portugal is a part of the Schengen area, which allows crossing its countries borders' freely. However, all the countries within the Schengen Area are restrained to a cumulative stay of a maximum of 90 days per period of 180 days. Longer trips will require a visa.
Please click here for more information.
Embassy of Canada to Portugal information
When travelling to another country, it is important to know where the Canadian embassy is located in the event of:
A legal problem
A lost passport
The need to report a crime
It is advisable to make a copy of your original passport in case you lose it.
Canadian Embassy to Portugal (LISBON)
Street Address:
Avenida da Liberdade 198-200, 3rd Floor,
1269-121 Lisbon, Portugal
Tel.: +351 21 316 4600
Fax: +351 21 316 4693
Email: [email protected]
Canadian Consulate to Portugal (FARO)
Street Address:
Rua Frei Lourenço de Santa Maria No. 1, 1st Floor,
Apartado 79, 8000-352 Faro, Portugal
Tel.: +351 289 803 757
Fax: +351 289 880 888
Email: [email protected]