Russia Travel Vaccines and Advice

Russia impresses both art lovers and history buffs, but also nature and food enthusiasts. As one of the most iconic cities, Moscow is the cultural capital of Russia renowned for its famous Red Square and the Kremlin. The Mayakovsky Museum and Saint-Basile-the-Blessed's Cathedral are also worth visiting. St Petersburg is home to the Fortress of Peter and Paul. The diverse and wild landscapes of Russia and its fauna and flora are best experienced in summer. In this season, the taiga and meadows are full of invigorating colours, sure to impress any visitor.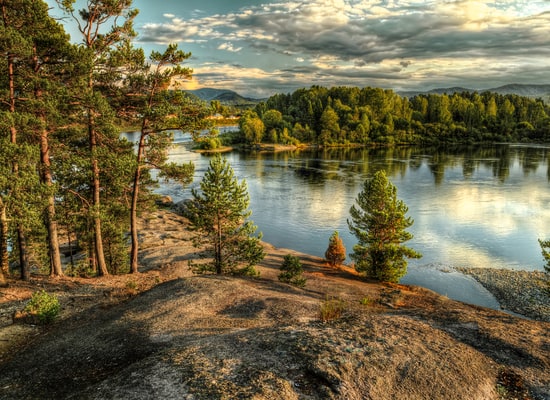 Recommended travel vaccinations for Russia
Recommended Medication for Travelling to Russia
Current Weather in Russia
Medical Care in Russia
Russia is generally a safe country for basic medical care procedures, and both public and private hospitals offer reliable sanitary conditions.If you want to experience better quality emergency services, you should choose a private ambulance service with highly skilled paramedics and a quick response time. If you contract a serious illness, you will require medical evacuation by plane.
You will find it easy to source a pharmacy in Russia, and these provide any kind of drug. However, you must ensure to bring a first aid kit, especially if you plan to visit rural regions where it is difficult to access basic care.
For a public ambulance, dial 103 at any moment. You can also dial 112 for emergency assistance. 
Is Russia Safe for Travel?
| Safety and Security | Descriptive |
| --- | --- |
| Crime | High risk against foreigners; Caution required |
| Terrorism | Risk present |
| Demonstrations | Risk of violence; Avoid large gatherings |
| Road safety | Poor road conditions in rural areas;Avoid driving at night; Hazardous driving in winter |
| Public transportation | Lock your train cabin from the inside;Reliable buses, subways and streetcars; Only use official taxis |
| LGBTQ2 travellers | High risk of discrimination and harassment; Caution required |
| Fraud | Beware of ATM and internet relationship scams |
| Spiked food and drinks | Never anything unattended |
| Rostov Oblast | State of emergency; Caution required |
| Republics of Chechnya/ Dagestan and Ingushetia/ Stavropol Krai | AVOID ALL TRAVEL |
| Republics of Kabardino-Balkaria (including the Mount Elbrus region)/ Karachai-Cherkessia/ North Ossetia | AVOID ALL TRAVEL |
| Tensions on the Korean Peninsula | Caution required |
| Health | Measles warning |
| Risk level | High degree of caution |
Please click 
here
 for more information.
Do I Need a Visa to Visit Russia?
Prior to travel, make sure you check with your transportation company about any passport requirements. This is important as in some cases their regulations on passport validity may be more strict than those of the destination country.
Both, a visa and a passport are required to enter Russia. Your passport must be valid for at least 6 months beyond the date of departure. The required visa depends on where you're staying.
Some health requirements may also apply.
Please click here for more information.
Embassy of Canada to Russia information
When travelling to another country, it is important to know where the Canadian embassy is located in the event of:
A legal problem
A lost passport
The need to report a crime
It is advisable to make a copy of your original passport in case you lose it.
Canadian Embassy to Russia (Moscow)
Street Address:
23 Starokonyushenny Pereulok,
Moscow, 119002, Russia
Tel.: 7 (495) 925-6000
Fax: 7 (495) 925-6025
Email: [email protected]
Canadian Consulate to Russia (VLADIVOSTOK)
Street Address:
707-59 Krasnogo Znameni prospekt,
Vladivostok 690002, Russia
Tel.: 7 (423) 242-0024
Fax: 7 (423) 242-0024
Email: [email protected]