Samoa Travel Vaccines and Advice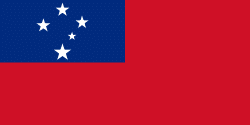 For those who want to escape the daily grind, Samoa proves the perfect solution. With its four inhabited islands and five virgin islets, this Polynesia archipelago is becoming more and more popular among tourists.  Here, there's plenty of sun and paradise beaches that provide the perfect combination of relaxation, swimming and participating in water sports. With its impressive seabed, the coral reefs are a dream spot for snorkelers. If you want peace and privacy, take a boat to the wild island of Savai'i. However, do not miss a chance to see the huge waterfall of Papasee'a Sliding rock, where you can naturally toboggan on the wet rocks beside it, or bathe in natural pools.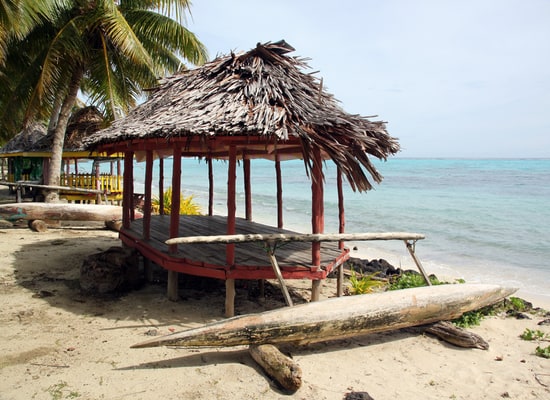 Recommended travel vaccinations for Samoa
Recommended Medication for Travelling to Samoa
| Medication | Additional Information |
| --- | --- |
| Azithromycin or Suprax | Antibiotic in case of traveler's diarrhea |
Medical Care in Samoa
Remember to update your vaccinations before arriving in Samoa. Although the country's health system provides sufficient treatment for routine problems, it lacks the resources to treat specific diseases. You can use the public hospital in Apia. Health facilities are also available in Upolu. However, serious health complications will require air evacuation to another country.
The small number of pharmacies on offer sell basic medications, so please ensure to bring your first aid kit.
In order to call for a public ambulance service, dial 996.
Is Samoa Safe for Travel?
| Safety and Security | Descriptive |
| --- | --- |
| Crime | Risk present |
| Road safety | Avoid driving at night |
| Women's safety | Risk present |
| Swimming | Caution required |
| Health | Zika virus and dengue fever warning |
| Risk level | Normal security precautions |
Please click 
here
 for more information.
Do I Need a Visa to Visit Samoa?
Prior to travel, make sure you check with your transportation company about any passport requirements. This is important as in some cases their regulations on passport validity may be more strict than those of the destination country.
Only a passport is required to enter Samoa for trips under 60 days. The passport must be valid for at least six months beyond the date of departure.
An onward ticket and a proof of your financial situation are also required.
Please click here for more information.
Embassy of Canada to Samoa information
When travelling to another country, it is important to know where the Canadian embassy is located in the event of:
A legal problem
A lost passport
The need to report a crime
It is advisable to make a copy of your original passport in case you lose it.
Australian High Commission to Samoa (APIA)
Street Address:
Beach Road,
Apia, Samoa
Tel.: 68 5 23 411
Fax: 68 5 23 159
Email: [email protected]
Please note that this is the Australian High Commission located in Samoa. Support can be provided to Canadians from this High Commission.
Canadian High Commission to New Zealand (WELLINGTON)
Street Address:
Level 11, 125 The Terrace,
Wellington 6011, New Zealand
Tel.: +64 4 473-9577
Fax: +64 4 471-2082
Email: [email protected]
Please note that this is the website for the Canadian High Commission in New Zealand.