Wallis and Futuna Travel Vaccines and Advice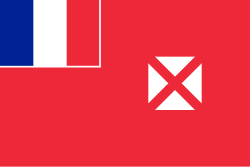 Located in the central Pacific, the islands of Wallis and Futuna are surrounded by a wide lagoon with many small islets. Rural landscapes full of historical churches, farmland for the harvesting of sweet potatoes and banana plantations, an escape to the islands will prove wholesome and peaceful. There are only a small number of hotels and restaurants on the islands, which will encourage the discovery of local traditions and villages throughout the territory. Most of the activities are centred on nature and include the crater Lake Lalolalo surrounded by rocky cliffs and the archaeological site of Talietumu. Do not miss the opportunity to see the Mata-Utu Cathedral or Le Toagatoto.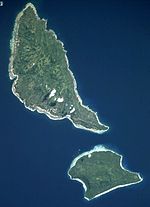 Recommended travel vaccinations for Wallis and Futuna
Correctly protect yourself from mosquitoes since there's a risk of catching Dengue fever, Zika or Chikungunya!
Recommended Medication for Travelling to Wallis and Futuna
| Medication | Additional Information |
| --- | --- |
| Azithromycin or Suprax | Antibiotic in case of traveler's diarrhea |
Current Weather in Wallis and Futuna
Medical Care in Wallis and Futuna
Medical facilities on the islands are limited. Although you will have access to public hospitals in Mata Utu on Wallis or in Sigave in Futuna, doctors will expect payment in cash, regardless of any medical insurance you may have. In the event of more serious medical problems, you will need to be evacuated to a country with more sophisticated facilities. It is important to purchase medical insurance which covers the cost of medical repatriation.
It is not recommended to use a public ambulance. A private vehicle is the best means to reach a hospital.
Are Wallis and Futuna Safe for Travel?
Government information on safety and security is not currently available. While visiting Wallis and Futuna, make sure you stay safe. Always keep an eye on your belongings and carry a copy of your passport rather than the original. Be wary of tourist traps and take the safest means of transportation possible. Finally, take care of your health by reducing exposure to bacteria and animals or insects.
Do I Need a Visa to Visit Wallis and Futuna?
Prior to travel, make sure you check with your transportation company about any passport requirements to travel to Wallis and Futuna. This is important as in some cases their regulations on passport validity may be more strict than those of the destination country.
Embassy of Canada to Wallis and Futuna information
When travelling to another country, it is important to know where the Canadian embassy is located in the event of:
A legal problem
A lost passport
The need to report a crime
It is advisable to make a copy of your original passport in case you lose it.
Canadian Embassy to Wallis and Futuna
There is currently no information on an embassy in Wallis and Futuna, you may always call the Emergency Watch and Response Centre in Ottawa in case of embassy related issues