Taking a trip abroad is exciting, but it also come with lots questions:
What vaccines do I need? Is there a risk of malaria? Can I eat the street food? Do I need a Yellow Fever vaccine? Is there a travel clinic near me? How do I stay healthy abroad?
We're starting with some of the simple answers to your most common burning questions. Our medical team can take you through the more complex ones during your travel consultation.
Q: What vaccines do I need for my trip?
A: For vaccine recommendations, we invite you to schedule an appointment for a travel consultation with one of our nurse practitioners. The nurse will offer guidance and recommendations pertaining to your specific situation. Recommended vaccinations may vary based on your medical history, the timing and duration of your trip, the activities you plan to partake in, and on your accommodations abroad.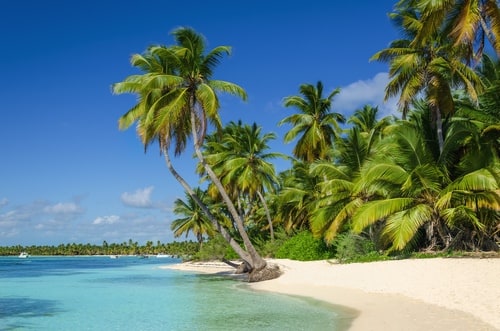 Q: I have taken multiple trips to the Caribbean without receiving any vaccines. Why would I now need vaccines for trips to the Caribbean?
A: Lucky you! Even in the context of all-inclusive trips, travellers run the risk of contracting several illnesses. Just think of the ice cubes used to chill your drinks. These ice cubes may carry the hepatitis A virus and infect you with just one drink! Like hepatitis A, many of the illnesses that you might be exposed to are avoidable through vaccination.
Q: Are there fees for a travel health consultation?
A: Yes. The consultation fee is 55$ for an adult. Groups of 2 to 6 people travelling on the same trip, patients returning for a new trip consultation, kids, and students have a discounted price of $44 per person
Please note that cost of each vaccine is additional to the consultation fees.
Q: Will I receive my vaccines on the same day as my consultation?
A: Generally, yes. Provided there are no contraindications, you will receive your vaccines on-site. You will also receive travel prescriptions as needed.
The exception to this is for the Yellow Fever vaccine (YF-Vax). Due to the extreme and on-going Canada-wide shortage of YF-Vax, we are currently offering fractioned doses of the vaccine. This has been the practice advised by the WHO & Public Health Agency of Canada. Therefore, should the YF-Vax be recommended during your consultation, the Nurse Practitioner will schedule you for a follow up appointment to receive that vaccine at a later date.
Q: How soon before my trip should I schedule a consultation?
A: To ensure maximum protection from illness, some vaccines need to be administered in 2 doses prior to your trip. The delay required between the 2 doses depends on the vaccine. For this reason, we recommend that you schedule your consultation 6-8 weeks prior to your trip. For last minute travellers, please note that some vaccines take 10-14 days to reach their full efficacy.
Q: Where can I get vaccines for travel?
A: You can receive your travel vaccinations at Summit Travel Health. Summit has five travel health clinics in the GTA: Downtown Toronto Travel Clinic, Midtown Toronto Travel Clinic, Etobicoke Travel Clinic, Mississauga Travel Clinic, and Oakville Travel Clinic.
We also have 6 sister travel medicine clinics in the Greater Montreal Area.